Each year the Leeds Area Chamber of Commerce gives a deserving person the title of Citizen of the Year. This honor is celebrated at the annual Chamber banquet where they receive recognition for their contributions to the community.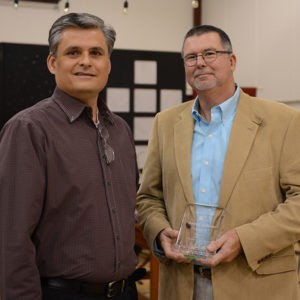 2016 Citizen of the Year
Randall Williams
Citizen of the Year Honor Roll
1990: Tom Bass
1991: Jane Culbreth
1992: Jack Harding
1993: Kenneth Farmer
1994: Linda Hendrix
1995: Ferrell Lawrence
1996: Fred Maxey
1997: Johnnie Hargrove
1998: Reba McCulley
1999: Charles Barkley
2000: Edward Lee Goodson
2001: Harold Poe
2002: Evelyn and Chester Hartsfield
2003: Chief Tony Hudson
2004: Grady Sue Saxon
2005: Charles Banks
2006: Euel Musgrove
2007: Owen Drake
2008: Bob Forman
2009: Jack Courson
2010: Dr. Sara Lou McLaughlin
2011: Dr. Carl Marbury
2012: Kathi Carr
2013: Patricia Patridge
Nominations for Citizen of the Year should be submitted to the Leeds Area Chamber of Commerce office by early January of each year.  For more information about requirements for submitting a nomination, please contact Sandra McGuire, Executive Director, at 205.699.5001 or leedschamber@windstream.net.