Edward Jones Investments will host a special luncheon event for ladies from 11:30 a.m. until 1:00 p.m. on Monday, May 8 at The Livery.  Being held the week before Mother's Day, "Invest in Yourself" will provide practical help for successfully navigating the unique financial challenges women face, combined with some fun, heart-warming Mother's Day themed activities.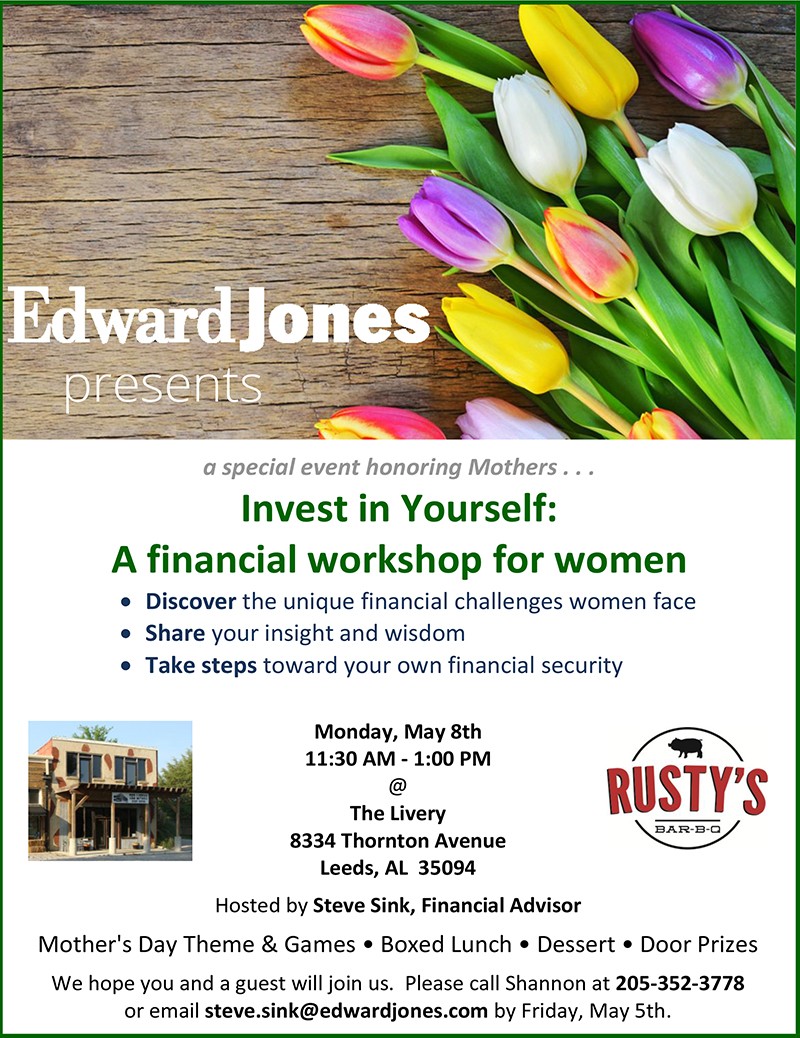 This event is completely free of charge and includes box Lunches catered by Rusty's BBQ and specially designed Mother's Day donuts provided by Daylight Donuts plus door prizes.  Please RSVP to Steve Sink at (205) 352-3778.
This message is brought to you by the Leeds Area Chamber of Commerce. For more information about Leeds, Alabama, the Leeds Area Chamber of Commerce and how the Chamber can support your business, please contact Sandra McGuire, Executive Director, at 205.699.5001 or Sandra@LeedsAreaChamber.com.