Member Support Training at LACC Corporate Ambassador Meeting:  Our January meeting will include Member Support Training for Members to be able to update their profiles in our website and take advantage of on-line tools for Job Listings, Hot Deals and Member-to-Member Discounts. Bring your laptop or tablet for hands on with this informative workshop.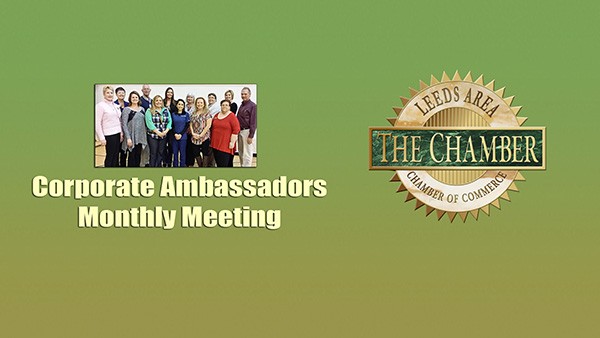 Wednesday, January 18, 2017
11:30 AM – 12:30 PM
This is our regularly scheduled Ambassador Luncheon meeting which meets at the First United Methodist Church Family Life Center on the third Wednesday of each month at 11:30 am. Each attendee has the opportunity to share a short sales manager moment about their business and work with a great team of professionals. We have a structured agenda each month and All Team Leaders have an opportunity to give team progress reports. Meeting will be adjourned promptly at 12:30 pm. RSVP is required and lunch is $10.
Please RSVP to Sandra McGuire at 205.699.5001 or Sandra@LeedsAreaChamber.com.
Our Corporate Ambassador Program is part of our business network at the Leeds Area Chamber of Commerce and gives your business the opportunity for participate in community affairs at another level.
If you have never attended our Ambassador Luncheon and are interested in learning more about our Corporate Ambassador Program and join a great business network, please consider attending just to see if this would be a good fit for you.
This message is brought to you by the Leeds Area Chamber of Commerce. For more information about Leeds, Alabama, the Leeds Area Chamber of Commerce and how the Chamber can support your business, please contact Sandra McGuire, Executive Director, at 205.699.5001 or Sandra@LeedsAreaChamber.com.