Leeds Arts Council Featured Artist:  Marsha Nelson is the Leeds Arts Council's featured artist in July. The public is invited to the opening reception on July 2, 2017, 1:30-3:30 pm, to view her delightful paintings. Admission is free.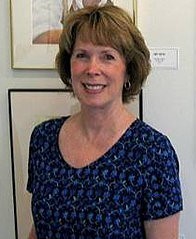 As a self-taught artist, Marsha has always enjoyed art. In the past thirteen years, she has pursued her art with new dedication and passion, taking art courses at Jacksonville State University. Since 2011, she has been a student in the Birmingham atelier of master oil painter John Lonergan.
Marsha is a representational painter whose favorite mediums are oil and watercolor. In 2016, she achieved Signature Bronze Membership in the Watercolor Society of Alabama. She has received recognition for several of her paintings which were juried into WSA exhibits. Nunnally's Noble Street Frame and Gallery in Anniston represents her as a member of East Alabama Artists, Inc.
Ms. Nelson's paintings will be on exhibit through August 4, 2017. You may view examples of her work at: http://www.marshanelsonart.com/
The Arts Center is located at 8140 Parkway Drive, in downtown Leeds.  The gallery is open during events.  In case of inclement weather, call the center at 205-699-1892 to confirm opening hours.
This message is brought to you by the Leeds Area Chamber of Commerce. For more information about Leeds, Alabama, the Leeds Area Chamber of Commerce and how the Chamber can support your business, please contact Sandra McGuire, Executive Director, at 205.699.5001 or Sandra@LeedsAreaChamber.com.