Sounds of Leeds: Leeds Redevelopment Authority, Leeds Arts Council and Leeds Jane Culbreth Library present SOUNDS OF LEEDS, an evening of local music on Saturday, November 18, 2017 at 5:00 PM, 6:30 PM and 8:00 PM at the Leeds Theatre and Arts Center. Ticket Information: 205.699.1892.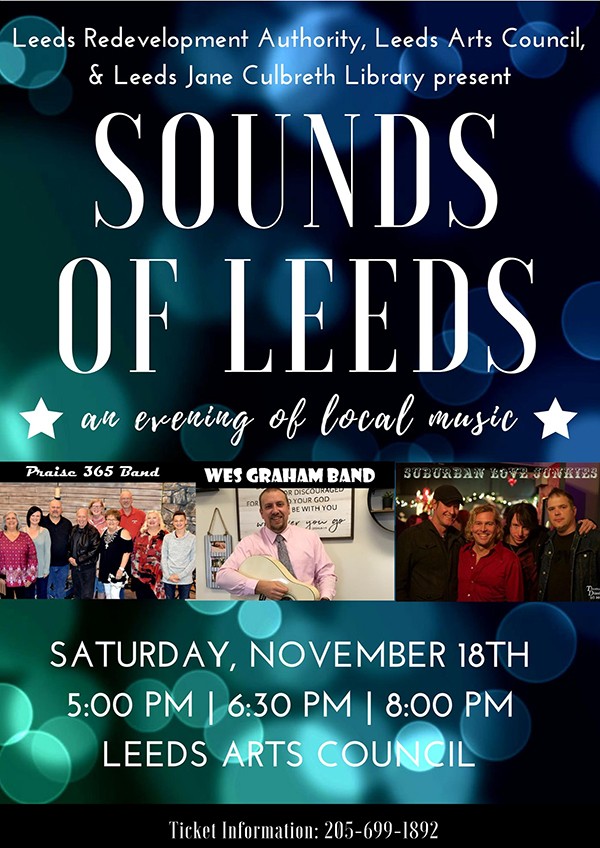 Sounds of Leeds
For more information, please visit www.leedsartscouncil.org.
---
This message is brought to you by the Leeds Area Chamber of Commerce. For more information about Leeds, Alabama, the Leeds Area Chamber of Commerce and how the Chamber can support your business, please contact Sandra McGuire, Executive Director, at 205.699.5001 or Sandra@LeedsAreaChamber.com.